Back to top
mRNA Sequencing for Differential Gene Expression Analysis
Use mRNA sequencing to:
Compare gene expression profiles obtained under different conditions

Study genetic profiles from transcript to pathway level
Overview
Considerations before starting an mRNA Sequencing project:
Poly(A) enrichment or ribo depletion?
Sequencing depth (sensitivity)?
Read length, single- or paired-end seq. (specificity)?
Replicates (confidence)?
Model organism or no reference genome available?
Library complexity?
Let us guide you – from design to analysis
Example projects using mRNA Sequencing:
Functional protein and pathway studies
Disease caused gene expression changes
Loss, gain and rescue of function experiments
Part of an omics charcterization
Functional changes due to species interactions
Discovery of new genes or non coding regulatory RNA
RNA variant detections
Drug testing
Applications related to mRNA Sequencing:
Reference transcriptome generation
Shotgun metatranscriptomics
Small RNA sequencing
Workflow
A typical workflow for a mRNA sequencing project is shown in the graphic below. Please note that our highly-modular processes allow you various entry and opting out options. If you outsource your entire NGS project to Microsynth or only parts of it is up to you.
Results
The results produced by our mRNA sequencing
analysis module
help answer five main questions of an mRNA Seq experiment.
Are there different patterns of expression in an experiment? (see Figure 1)
What are the top differentially expressed genes? (see Figure 2)
What are the detailed statistics of all measured genes? (see Figure 3)
Which pathways may influence the observed phenotypes? (complementary pathway analysis, see Figure 4)
Which of the possible alternative transcripts are expressed at the time of the experiment? (complementary alternative splicing analysis, see Figure 5)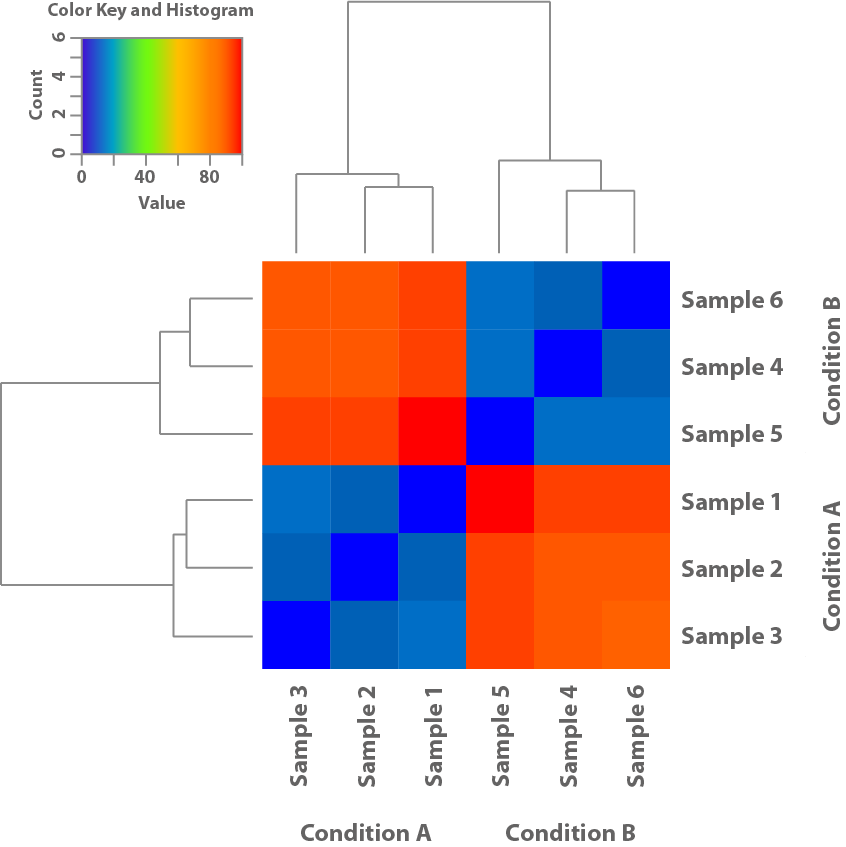 Figure 1: This heatmap is based on the expression patterns of the samples and shows their similarity to each other. Thus helping clarify if the conditions used in the experiment lead to different patterns of expression.
Figure 3: For all measured genes detailed statistics such as log fold change and its significance are listed for further study.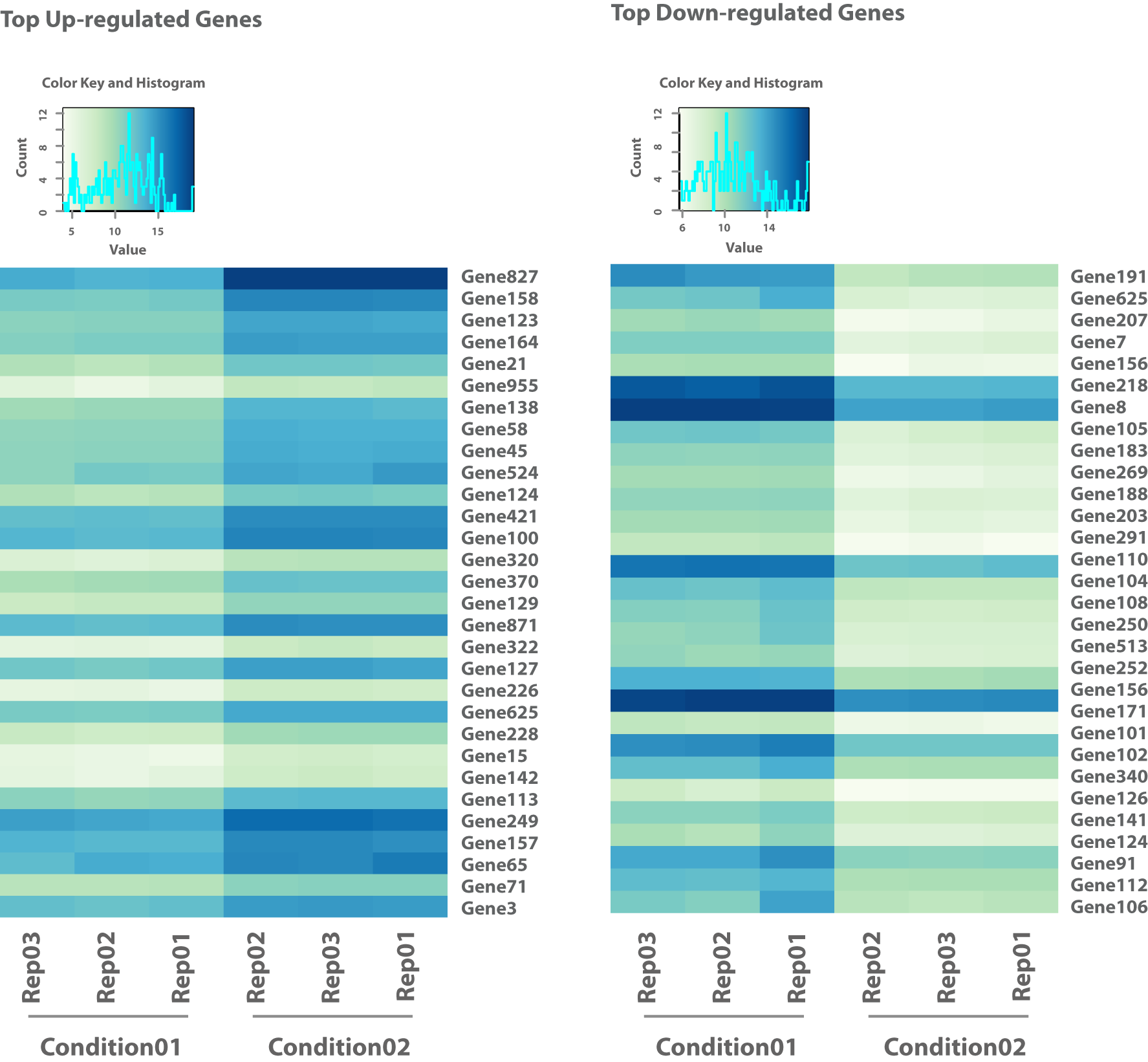 Figure 2: The second heatmap shows the top upregulated and top downregulated genes from a pairwise comparison of two conditions (e.g., stressor vs control).
Turnaround Time
Delivery of data within 25 working days upon sample receipt (includes library preparation and sequencing)
Additional 5 working days for data analysis (bioinformatics)
Express service possible on request