Back to top
ASO and siRNA Design Service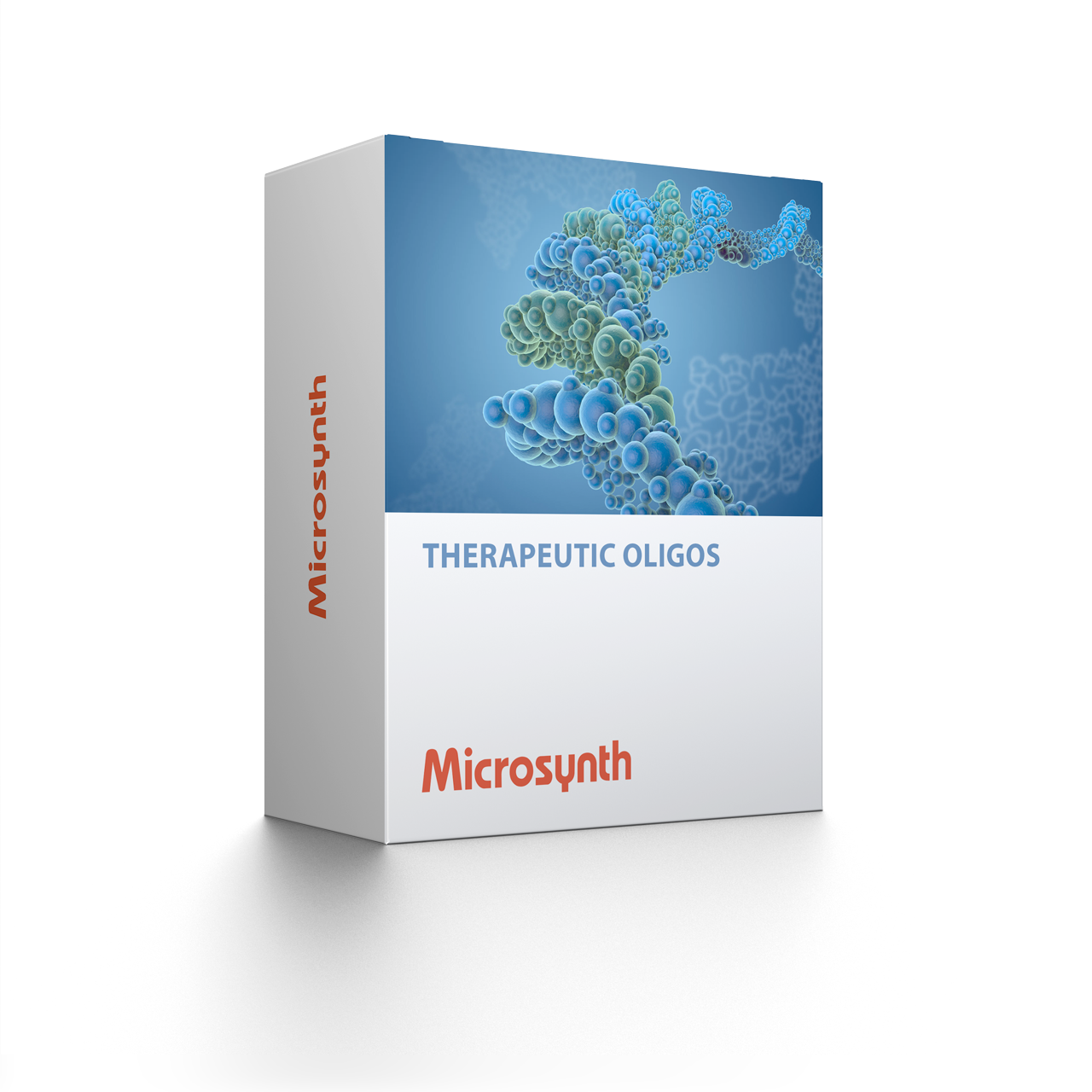 Are you new to therapeutic oligonucleotides? Or do you want to perform more extensive antisense oligonucleotide screening experiments? If so, then talk to Microsynth's ASO experts and let us design your sequences and experiments. We have been supporting researchers in this field for more than 10 years and have gained critical expertise in ASO design and synthesis. Microsynth offers a functional guarantee for the proposed ASO designs.
siRNA Design


To help you design the most appropriate siRNA targeting your gene of interest, Microsynth has developed proprietary software and made it available in its webshop. Microsynth's siRNA design tool uses a set of guidelines originally provided by Boese et al [1]. The output of a design is a set of siRNAs ranked by Reynolds Scores [2]. The siRNA sequences with the highest scores can be selected and ordered directly online. A link to NCBI BLAST is included so that you can properly manage the risk of potential off-target effects of the predicted siRNA.

References:
[1] Boese Q, Leake D, Reynolds A, et al. Mechanistic insights aid computational short interfering RNA design. Methods Enzymol. 2005;392:73-96. doi:10.1016/S0076-6879(04)92005-8
[2] Reynolds, A., Leake, D., Boese, Q. et al. Rational siRNA design for RNA interference. Nat Biotechnol 22, 326-330 (2004). https://doi.org/10.1038/nbt936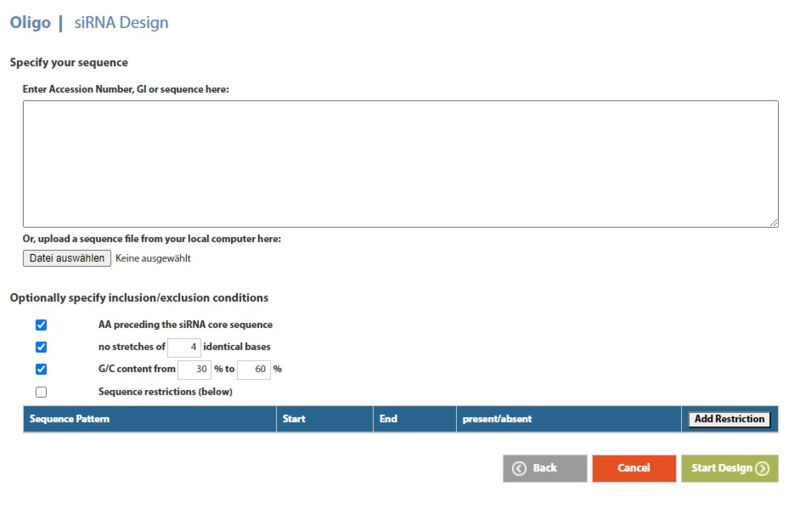 Figure: Microsynth's siRNA design tool
Specify your target sequence and optionally some other parameters like AA in front of the siRNA core sequence, the number of stretches of identical bases, G/C content as well as other sequence restrictions (e.g. sequence regions that should be considered or not) to receive your design proposal (highest scores on top) in a ready-to-order format.
ASO Design
Antisense oligonucleotides target specific genetic elements and interfere with the splicing process of RNA. Therefore, ASO design is usually more complex than siRNA design. Most ASO discovery projects start with the screening of a few ASO sequences to find the lead candidates that can be further optimized. Over the years, Microsynth's ASO experts have acquired critical know-how in the design of ASO sequences and chemistries. Our portfolio includes:
Initial discussions on the ASO discovery project
Support in the design of ASO screening sequences (Microsynth uses state-of-the-art ASO design software and has gained critical expertise in ASO design)
Support and advice on chemistry, project design and scale-up
Get a Quote
When you collaborate with Microsynth, we share our experience and knowledge, respond to your needs in a timely manner and give you undivided attention. Interested to discuss your contract manufacturing need with an expert or to receive a quote? Then, please fill in our
contact form
.