Back to top
Cell Line Authentication Service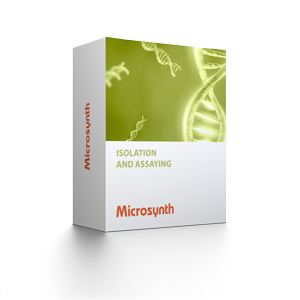 It is a fact that cross-contamination and misidentification of mammalian cell cultures is widespread. An incredible high number of 15-20% of all cell line based biomedical research is affected by misidentified cell lines. Therefore, establishing a cell line's identity through STR profiling is essential to conducting valid and re-producible research. Moreover, more and more journals (not only the high-impact ones!) are requesting the authentication of cell lines as prerequisite for acceptance of manuscripts.
Microsynth has over 10 years of experience in genotyping and offers an easy-to-use service for human, mouse, rat, and dog cell lines.
Features and Benefits
Broad Portfolio
Human cells typed with STR systems from Promega.
Mouse cells typed with 18 mice specific STR markers from Almeida et al. 2019.
Rat cells typed with 14 rat specific STR markers and one sex specific marker
Dog cells typed with 11 dog specific STR markers.
Easy-to-use
Ship your cell line(s) at room temperature. Microsynth has developed a protocol which eliminates costly shipment of your cell line(s) on dry ice.
Use our cost-free pickup service and drop your cell line(s) into one of our numerous collection boxes in Europe. Alternatively send us your cell line(s) with your preferred postal service at room temperature.
Reduce Your Risk
Fast and reliable cell line authentication by Microsynth a provider with many years of experience
Don't risk working with misidentified or cross-contaminated cell lines
Convenient
Multiple organisms are available. In cooperation with our subsidiary ecogenics GmbH, we can develop high-quality microsatellite markers for virtually any organisms.
Useful add on services at an extra charge:

Database comparison of the DNA profile on Cellosaurus for human and mouse
Microsatellite instability testing for continuous cell line monitoring
Mycoplasma contamination testing of cell culture supernatant
How it Works
Collect 1.0-5.0 mio cells and wash the cell pellet twice in PBS or another appropriate buffer. Resuspense cell pellet in 0.5 ml of 70-90% ethanol and transfer to 1.5 ml screw cap tube (no cryo-tube) . If you want to send us isolated DNA, please provide ≥50 μl gDNA at a concentration of 50 ng/μl in Tris or low-EDTA buffer (10 mM Tris, 0.1 mM EDTA).
For mycoplasma testing please send 1 ml of the culture supernatant (w/o antibiotics, at least used for 3 days).
Unique and readable labeling of the samples required
How to Order
For new customers, register at our webshop
Download and fill the order form (see download section on the right). Send a copy to genotyping@microsynth.ch
Print the order form and put it together with the samples in a plastic bag or envelope. Drop the samples in the next Microsynth collection box. To find the closest collection point please login our webshop and click "Options & Preferences" under DNA Sequencing and find details under "Collection Points".
Microsynth will confirm the receipt of your samples and ship back the analysis results within one week.
To obtain information about our prices, please login our
webshop
to download the current price list or contact your personal sales manager.
Important remark: New customers will get an introductory discount of 50% for the first cell line.
Further Reading
ANSI/ATCC ASN-0002-2021. Authentication Of Human Cell Lines: Standardization Of Short Tandem Repeat (STR) Profiling.
ANSI/ATCC ASN-0003-2015. SpeciesLevel Identification Of Animal Cells Through Mitochondrial Cytochrome C Oxidase Subunit 1 (CO1) DNA Barcodes.
ATCC SDO Workgroup ASN-0002 (2010). Cell line misidentification: the beginning of the end. Nature Rev. Cancer 10: 441-448.
Barallon, R. et al (2010). Recommendation of short tandem repeat profiling for authenticating human cell lines, stem cells, and tissues. In Vitro Cell.Dev.Biol. Animal 46: 727-
732.
Chatterjee, R. (2007). Cases of Mistaken Identity. Science; 315: 928-931.
Almeida, J. et al (2019). Interlaboratory study to validate a STR profiling method for intraspecies identification of mouse cell lines. PLoS One 20;14(6):e0218412.
Yu, M. et al. (2015). A resource for cell line authetication, annotation and quality control. Nature 520:307-311.