Back to top
Lot Release Testing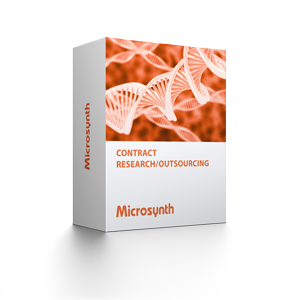 Lot release testing serves to survey and test the purity and identity of biological products, which is crucial to ensure continuous quality and safety. Analytical procedures, that were earlier qualified in validation studies, will be used for a regulatory-compliant testing.
Species Identity
Microsynth can rely on well-documented barcode loci that are retrieved by PCR and decoded by Sanger sequencing to verify the identity of the species. If there is no established barcode, we can develop and validate new assays that meet the needs of our customers by taking advantage of our available analytical platforms.
Cell Line Authentication
SSR (single sequence repeat, or microsatellite) fingerprints are genetic markers with widespread use, including paternity testing, for which we are a registered laboratory in Switzerland. Microsynth also authenticates human and mouse cell lines using SSR fingerprints, or detects contaminating human or mouse DNA in test items. Moreover, we can develop SSR markers for virtually any eukaryotic organism for test-item authentication purposes.
DNA-Contamination Testing
Microsynth can analyze test items for residual DNA of the production host (e.g. in antibody production). In addition, we analyze test items for DNA contaminations, such as food testing for non-declared ingredients or pathogenic bacteria, or seed samples for non-declared plant species.