Back to top
Ecological Commitment
At Microsynth we are committed to ecological behavior. The following examples illustrate the ecological commitment of Microsynth AG and its subsidiaries:
Wherever possible, we sort waste material for recycling and use the recycled products. Organic solvents needed for synthesis and analytic requirements are collected and eventually disposed in a safe and environmentally compliant manner.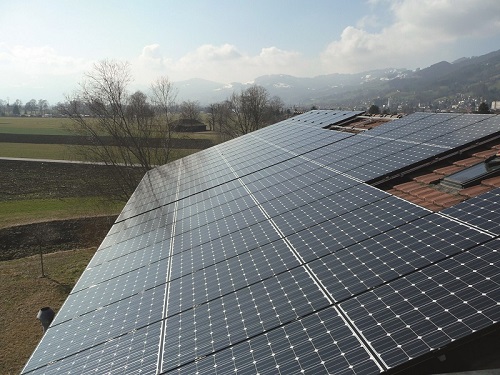 The building of our headquarters in Balgach, Switzerland, represents a compact, well-insulated and airtight building according to Swiss Minergie standard. On the roof Microsynth operates a photovoltaic power system with an annual power output of roughly 18'000 kWh. The immediate environment has been shaped and ecologically enhanced by various structural elements (a. o. groups of trees and woody plants, stillwater areas, bat boxes) to match the needs and natural habitat of the animals.
Our printed materials are predominantly made from recycled fiber-based paper or FSC-certified paper. All marketing materials printed at external printing shops are printed climate-neutrally.
Business travel is done (customer visits, congresses etc.) to a considerable part via train (within Switzerland and Austria nearby to 100%). Business trips via airplanes are extremely rare. Approximately 50% of our employees travel to their working place by cycle.
Sequencing samples in Austria, Germany and Switzerland (where we operate sequencing facilities) are predominantly delivered via environmentally friendly transport vehicles (train, bicycle) to our labs. Only 20% of the covered distances are operated via (aircraft-managed) express courier services such as DHL or UPS.
Microsynth and its subsidiaries are constantly striving to achieve further improvements and optimizations in order to produce and analyze as sustainably as possible.
Our goal is to minimize resources and waste in our processes and workflows.