Back to top
Company Overview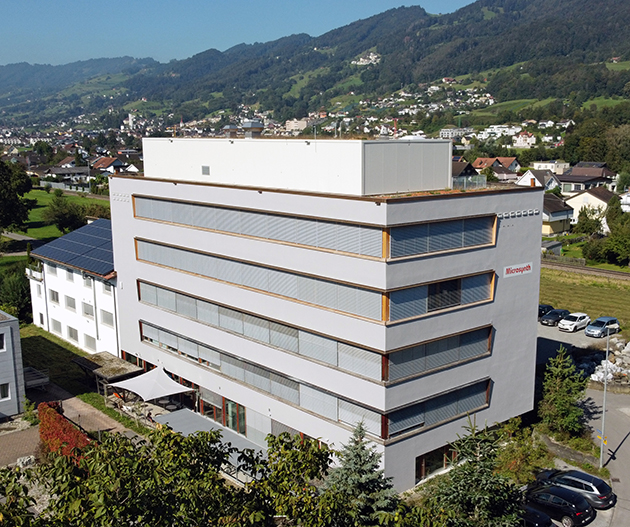 Microsynth (founded in 1989) is a leading European company in the area of nucleic acid synthesis & analysis. The main activities are divided into following three business areas:
DNA/RNA Synthesis
DNA/RNA Analysis and Sequencing
Contract Research/Outsourcing
For almost three decades, the company's objective has been to serve its customers by delivering products and services of the highest quality, on time and with outstanding service – and all this at competitive prices. Microsynth has subsidiaries in Germany (Microsynth Seqlab GmbH), Austria (Microsynth Austria GmbH) and Switzerland (ecogenics GmbH). Altogether Microsynth employs a staff of about 100 people.
All branches of Microsynth are ISO 9001:2015 certified. The services of Microsynth AG (Balgach) related to NGS and Sanger sequencing as well as to fragment length analysis are additionally ISO/IEC 17025:2017 accredited (STS 0429). Further, Microsynth AG (Balgach) is authorized by SwissMedic to perform quality control of medicinal products by GMP Sanger sequencing. The oligonucleotide synthesis of Microsynth AG (Balgach) is EN ISO 13485:2016 certified for the production and distribution of nucleic acids and components for IVD manufacturers and provision of associated activities.
Company Mission
It is Microsynth's mission to be a leading service and solution provider for molecular biologists who require either high-quality DNA/RNA oligonucleotides, robust DNA/RNA sequencing & analysis solutions, or want to outsource project work.
History and Introduction
Microsynth was founded in 1989 by Dr. Tobias Schmidheini as a spin-off of ETH Zurich. When Dr. Schmidheini started producing DNA oligonucleotides on behalf of Swiss academic institutes, he was one of the pioneers in this field. The company now offers its numerous customers a broad spectrum of high-quality DNA/RNA oligonucleotides for research, drug development and molecular diagnostics.
In 1992, the company decided to enter the field of DNA sequencing. Today, the company is very well positioned in this field and can offer its customers both traditional Sanger sequencing services and state-of-the-art next generation sequencing services. The establishment of addtional Sanger sequencing laboratories in Austria (Microsynth Austria GmbH in 2012) and Germany (Microsynth Seqlab GmbH in 2013) has helped to better access key European markets.
In the last two decades, sequencing has been complemented by various other specialized DNA/RNA-related areas such as nucleic acid isolation, PCR & qPCR & digital PCR, genotyping and bioinformatics. Through the acquisition of Ecogenics GmbH (microsatellite marker development and related genotyping services), Microsynth was able to expand its methodological repertoire and gain access to new customer segments (ecologists, breeders, botanists and zoologists).
The third and most recent department (Contract Research/Outsourcing) combines Microsynth's state-of-the-art portfolio in nucleic acid synthesis, sequencing and analysis to establish tailor-made analysis pipelines for customer projects. Through the successful execution of various projects with customers in the clinical or regulated environment in the recent past, decisive regulatory and project-related competencies have been developed. Today, Microsynth is a proven CRO offering GLP/GMP-compliant assay development, validation and sampling to support the development and production of drugs worldwide.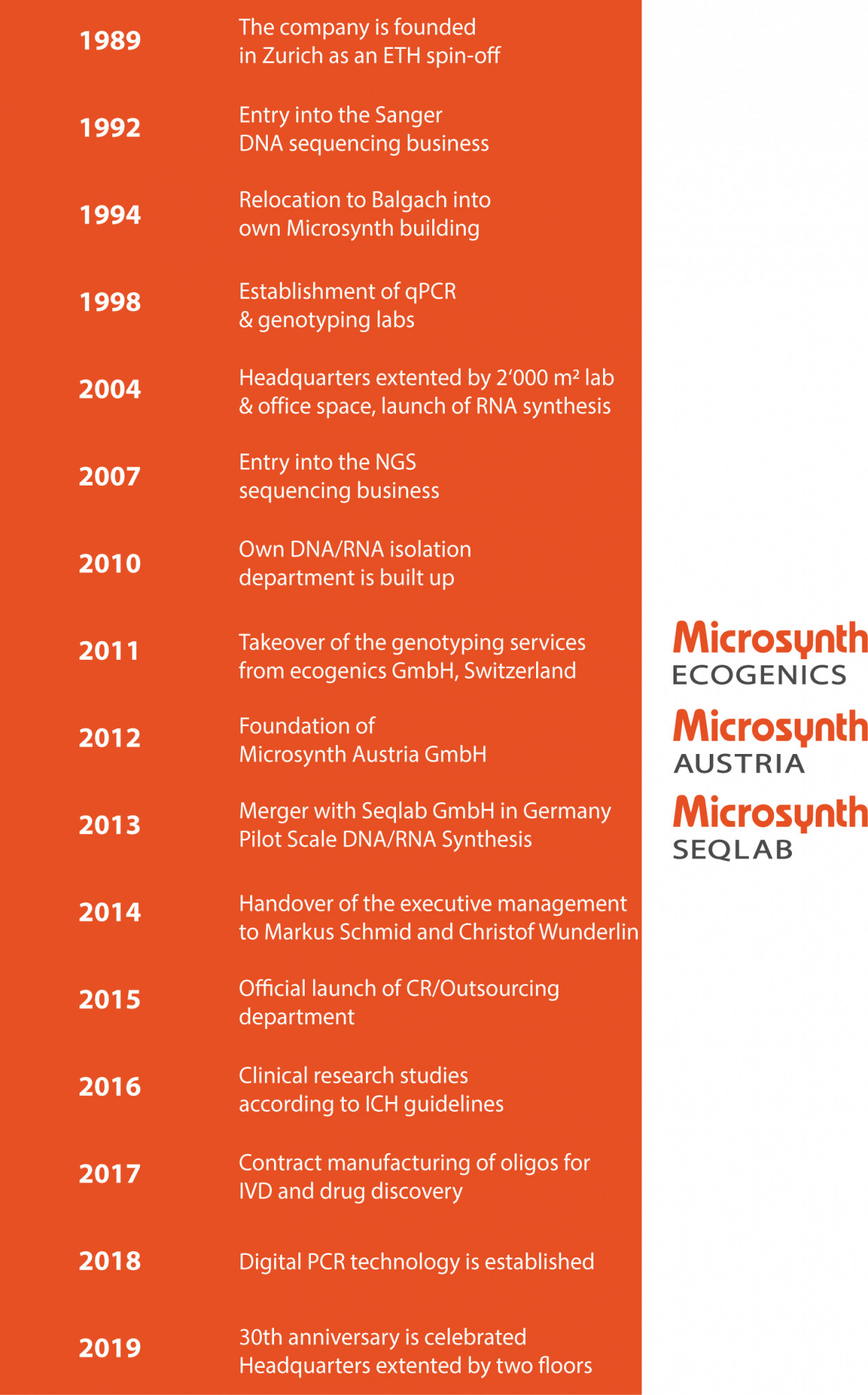 Our Brand Promise
As a pioneer in our field, we have gained extensive critical know-how and experience related to DNA/RNA services since our incorporation in 1989. This expertise is our most valuable asset and we attach great importance to increasing our expertise through our commitment to technical competence, diligence and reliability. For more than three decades, our objective has been to serve our customers by delivering products and services of the highest quality, on time and with outstanding service – and all this at competitive prices.
Last but not least, we are committed to sustainable development and to the protection of the natural resources of our planet.

Management
Microsynth AG
Dr. Tobias Schmidheini (center), founder of the company and Chairman of the Board, together with the two Co-CEOs, Christof Wunderlin (left) and Dr. Markus Schmid (right). Christof Wunderlin is responsible for Sales, Finance and Human Resources, while Dr. Markus Schmid is responsible for Operations and Quality Systems. The members of the management determine Microsynth's strategy and have committed themselves to driving forward the internationalization and further growth of the company, while always acting in a sustainable and socially responsible manner.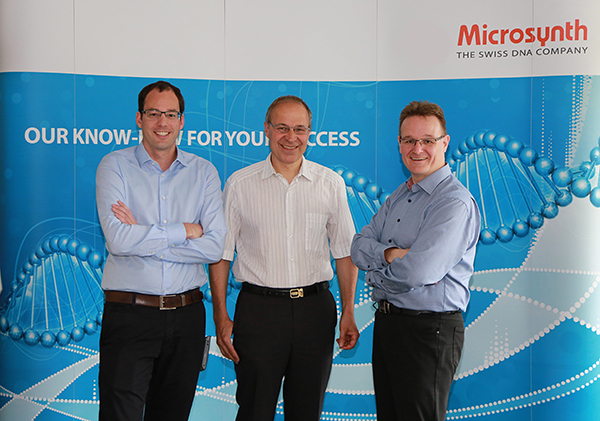 Left: Christof Wunderlin / Center: Tobias Schmidheini / Right: Markus Schmid
Microsynth Seqlab GmbH
Dr. Aaron M. Nuss has joined Microsynth Seqlab in the beginning of 2017 to run the sequencing lab and operational activities of the company. Aaron holds a strong background in microbiology and molecular biology. During his studies at the Justus-Liebig-University of Giessen and his time as a post doc at the Helmholtz-Centre for Infection Research in Braunschweig he gained a broad expertise especially in nucleic acid research and different sequencing technologies.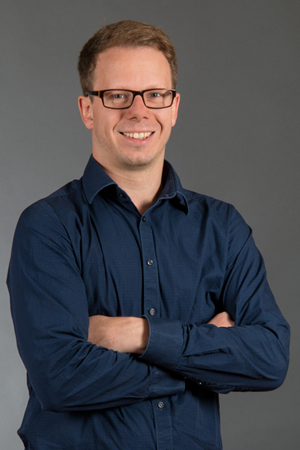 Aaron M. Nuss
Microsynth Austria GmbH
Dr. Lukas Hartl and Mag. Bernhard Binishofer have joined Microsynh Austria shortly after its incorporation in 2012. Whereas Lukas Hartl is in charge of sales & marketing, Bernhard Binishofer is running the sequencing lab.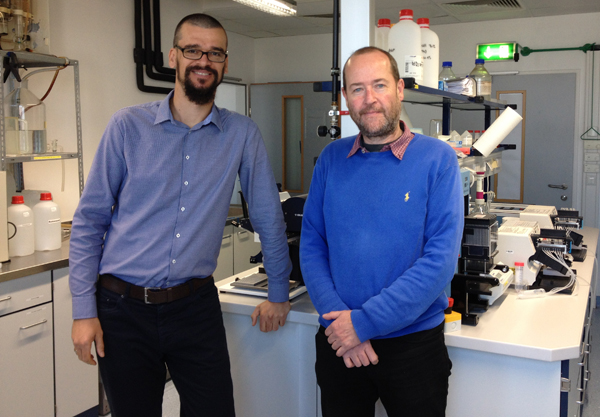 Left: Lukas Hartl / Right: Bernhard Binishofer