Back to top
Exon Sequencing & Mutation Detection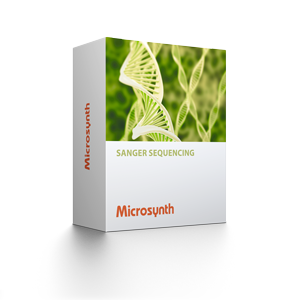 One-stop genomic service for identifying (point) mutations in whole genes or exons with great accuracy on a nucleotide level by means of Sanger sequencing.
Features and Benefits
Convenient
One-Stop Solution - Consulting, management and execution of the whole project
Detection of SNPs and InDels and analysis of effect on the protein level
Detailed reporting and documentation
High Quality
Gold standard for exon sequencing and SNP analysis
Large expertise in every step of the analysis: from the DNA isolation to the final analysis
Fast
In-house oligonucleotide synthesis for fast PCR design and testing
How to order
When you collaborate with Microsynth, we share our experience and knowledge, respond to your needs in a timely manner and give you undivided attention.
Contact
our application specialists to discuss your exon sequencing project in detail to get an attractive quote!