Back to top
Ready-To-Load Run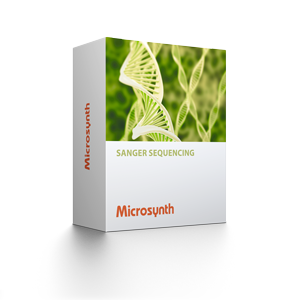 Convenient and cost-effective Sanger sequencing service in 96-well plates for ready-to-load samples. This service is particularly suitable for customers who have a workflow in their lab for sample preparation, cycling and purification and just want to outsource the actual analysis.
Features and Benefits
High Quality
DNA sequencing read lengths up to 1'100 bases or more in Phred20 quality.
Fast
Delivery of results during the next morning
Convenient
Use our drop box in your vicinity for free shipping of samples
Possibility to fine-tune sequence software analysis parameters (e.g. IUPAC base calling, sequence trimming)
You can use us both version 1.1 or 3.1 Big Dye terminator chemistry
Environmentally-Friendly Sample Pick-Up
Your sequencing samples are predominantly shipped using environmentally-friendly transport vehicles (train, bicycle)
Cost-effective
No need to own and maintain your own sequencer, just profit from Microsynth's finely-tuned devices
User-friendly Online Ordering System
Easy-to-use online shop with lots of useful tools
Technical Support
Direct access to support by experienced academic staff
Available at no charge to discuss your project, troubleshoot, and answer questions
Additional Services
Following additional services are available:
96-well plates and stripes to close the wells can be provided on request
How to Order
Procedure to use our Ready-to-Load Run service for sequencing:
Enter our webshop
Click on Fill Order Form under "Ready-To-Load" and follow the further instructions
Specify in the "comment box" how samples are dissolved (water, formamid) and which Big Dye chemistry is used (1.1 or 3.1).
Important
Send samples after dye removal in water or formamid.