Back to top
GMP-Compliant DNA Sequencing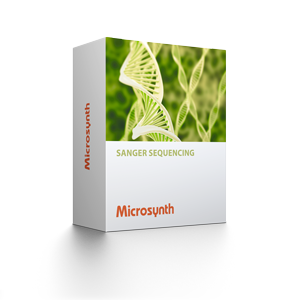 Established cGMP Sanger sequencing service for release testing of regulated biological drugs as well as for validation of DNA-based diagnostic tests/devices for market clearance applications. Whether you wish to make a European or FDA-level submissions, Microsynth's quality system has been set up to meet the most stringent quality requirements from regulatory authorities worldwide.
Features and Benefits
High Quality
2-fold or 4-fold coverage sequencing service available
All analyses performed according to GMP requirements
Guaranteed accuracy of final data >99.999% per base
Quality assurance statement (ISO/IEC 17025 (STS 429) and GMP Swissmedic 20-0362)
Accurate
Fast turnover time due to in-house synthesis of primers
Plasmid isolations under GMP conditions for GMP samples
Professional Project Handling
Each project is guided by a designated study director
Evaluation of each chromatogram
Sequence verification against a known reference sequence including mutation detection or de novo sequencing
Reporting & Documentation
Assembly of sequence data and detailed sequencing strategy reporting
Extended GMP project reporting
Archiving of samples and data for 10 years (longer times available on request)
Experience
Experienced with the management of GMP projects for international major pharmaceutical companies
Applications
GMP Biologics Lot Release
Sanger sequencing is applied as QC for final lot release of plasmid DNA and viral products used for biologics manufacturing
DNA/RNA identity and stability studies
Sanger sequencing is used for identity and stability tests of various cell banks, plasmids, viruses and vaccines
Genetic testing for preclinical and clinical testing
Sanger sequencing is utilized as "Gold Standard" method to analyze clinical trial samples (e.g. for SNP detection) or to validate assays to be used in preclinical or clinical trials
Validation of in vitro DNA-based diagnostic assays
Sanger sequencing is used as "Gold Standard" method to validate nucleic acid based diagnostic assays or devices for regulatory clearance.
How to Order
When you work with Microsynth, we share our experience and knowledge, respond to your needs in a timely manner and give you undivided attention. Contact our application specialists to discuss your next GMP DNA sequencing project in detail and receive an attractive quote!
Procedure to use our Primer Walking Service - GMP Service for sequencing:
Enter our webshop
Click on Single Tube Sequencing in the green "DNA Sequencing" area
Click on the corresponding Fill Order Form under "Primer Walking - GMP Service" and follow the further instructions