Back to top
COVID-19 Wastewater Assay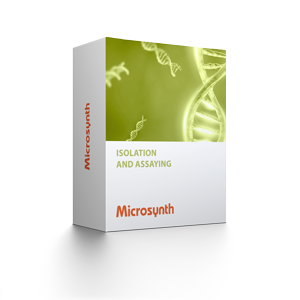 SARS-CoV-2 (the virus that causes COVID-19) is shed in feces by infected individuals and can be measured in wastewater. An increase in COVID cases in the population is associated with an increase in SARS-CoV-2 concentrations in wastewater, meaning this data can improve the understanding of the transmission of COVID-19 in the community.
Microsynth now offers an improved tetraplex real-time PCR assay for the quantification of SARS-CoV-2 virus in wastewater, which also detects the Omikron variant.
Features and Benefits
High Quality
CDC based protocol that includes normalization to Pepper Mild Mottle Virus (PMMV) - an established viral indicator for the quantification of human fecal content in natural and engineered water systems.
Primer & probes are manufactured inhouse by Microsynth
The assay has been developed by Dr. René Köppel from the Zurich Cantonal Laboratory.
Cost-effective
High quantity delivered:


1 unit contains 5 tubes with primer/probe sets for 5 x 20 PCR reactions (25 µl volume)

Attractive prices
Convenient
Ready-to-use assay with detailed manual: just solubilize the primer/probe mixture in ddH2O and add your PCR mastermix (not included)
Compatibility with majority of qPCR systems (the dyes FAM and HEX are used)
qPCR Products
Product Name
Article Number
Assay Type
Marker 1
Marker 2
Marker
3
Marker 4
Marker 5
Re-
ferences
AllCovid 2
1248
Tetraplex
Covid 19 N1
PMMV
Covid 19 N2
Covid 19 E
Click on the product name in the table above to download a user guide.
Important - Please Note!
To run our assays successfully, you need an adequate real-time PCR / digital PCR mastermix and a real-time PCR thermocycler capable of measuring multiplex reactions at the required wavelengths. If you do not have the necessary real-time PCR / digital PCR equipment, let Microsynth run your assay(s) of choice on a fee-for-service basis. In this context see also the submenu "Real-Time PCR – Project-Based Analysis Services".
How to Order
To obtain information about pricing or to place an order please
contact us
.
If you are interested in more technical information, please contact our collaboration partner at the Zurich Cantonal Laboratory
Dr. Rene Köppel
.