Back to top
Oligonucleotides for Use in IVD or Molecular Diagnostics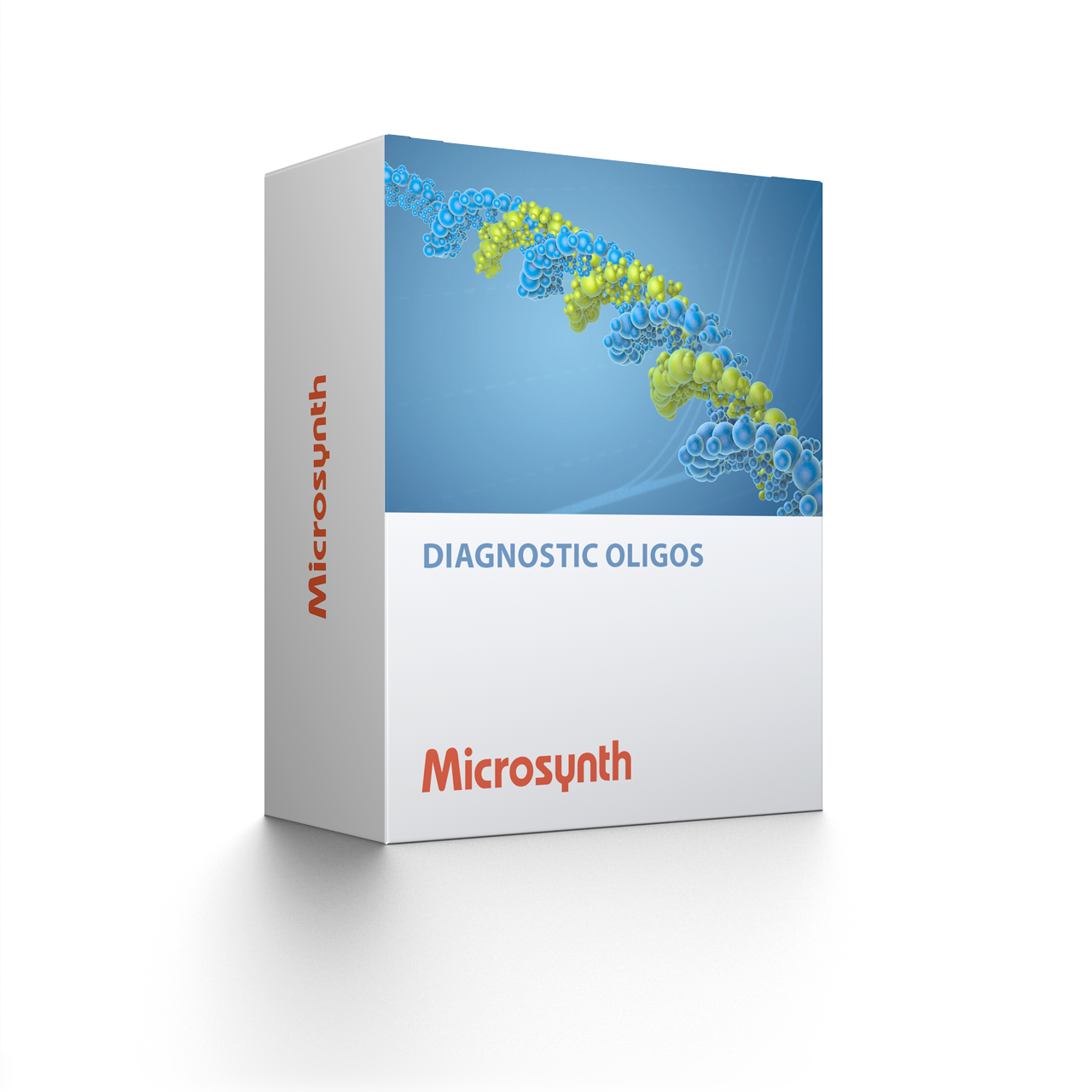 Transitioning oligonucleotides from research to in vitro diagnostics (IVD) applications, which means that reagent quality may have an influence on critical medical decisions involves much more than merely trying to figure out how to scale up production.
With over 30 years of experience in oligonucleotide synthesis and nucleic acid analytics, Microsynth has established itself as a reliable business partner for contract manufacturing of oligo components for
in vitro
diagnostic suppliers. Our state-of-the-art production facilities, superior quality reagents, stringent quality standards, and fully customizable manufacturing processes make Microsynth the partner of choice for diagnostic test manufacturers.
Features and Benefits
Scalability
All phases of product development are covered; custom-synthesized oligos for research, oligos for pilot diagnostic testing or even oligos for molecular diagnostic assays that are manufactured under controlled processes.
Final yields up to several thousand nmol.
Full process traceability and risk mitigation
Comprehensive batch records
Continuous risk management process
Tech transfer is possible during any phase of product development.
Consistent lot-to-lot reproducibility
Stringent product release criteria
The oligonucleotide production facilities of Microsynth are both EN ISO 9001:2015 and EN ISO 13485:2016 certified.
Professional project management
We assign you a dedicated expert contact person to provide consultation on all aspects of the manufacturing and regulatory compliance.
We provide regular status updates.
Cost-effective and customized client solution
Customized manufacturing processes (synthesis scale, purification, formulation, and QC) as well as documentation across all development phases.
Service Offering

The following figure outlines the various process steps that are typically required to produce oligonucleotides for use in IVD or molecular diagnostics, as well as Microsynth's integrated service offering.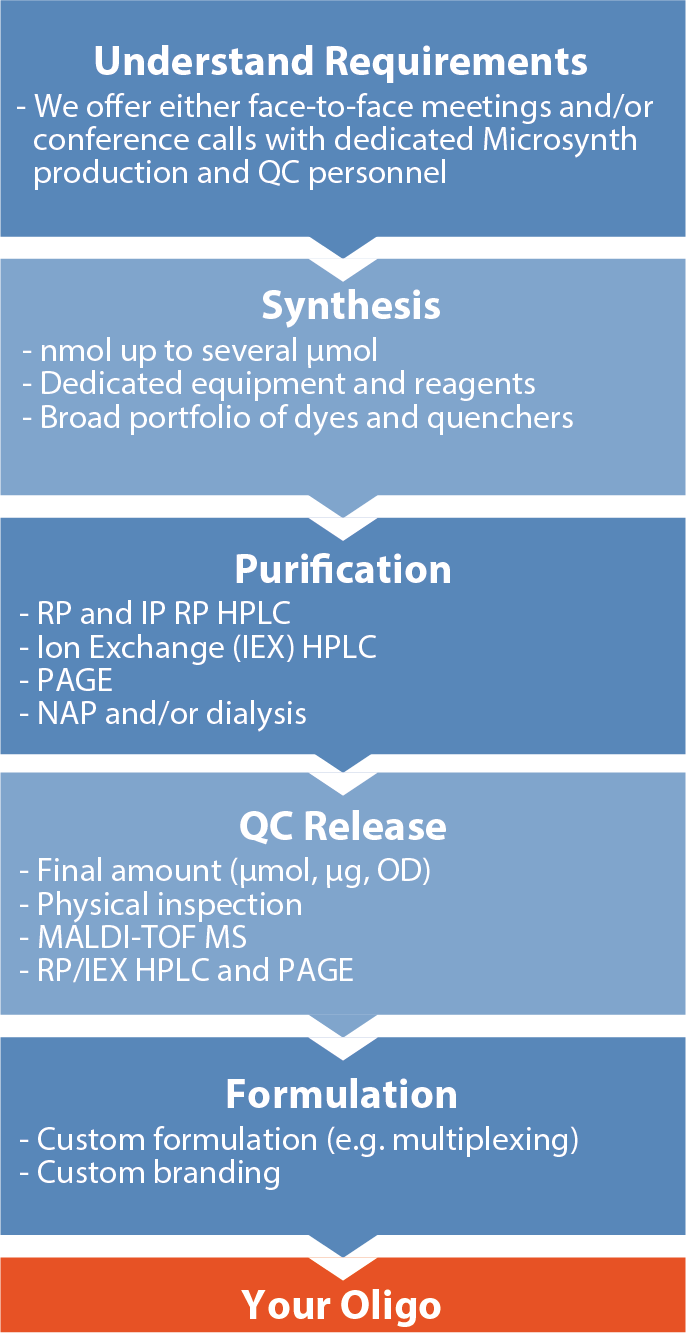 Get a Quote
When you collaborate with Microsynth, we share our experience and knowledge, respond to your needs in a timely manner and give you undivided attention. Interested to discuss your contract manufacturing need with an expert or to receive a quote? Then, please fill in our
contact form
.