Back to top
Research Oligonucleotides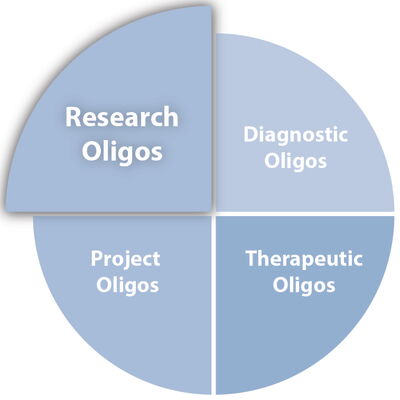 Microsynth is a leading provider of high-quality oligonucleotides for research purposes. We offer a wide range of custom synthesis services to meet the needs of researchers in the fields of molecular biology, genetics, and genomics, among others.
These include, but are not limited to:


DNA oligonucleotides
RNA oligonucleotides
NGS oligonucleotides
qPCR and dPCR probes (dual-labeled, double-quenched, MGB, LNA, molecular beacons)
Modified oligonucleotides
> 250 modifications
Various purifications

Microsynth's oligonucleotides are well-renowned for their exceptional quality, purity, and consistency. These factors make them the preferred choice of researchers worldwide.