Back to top
NGS Adapters & Indexing Primers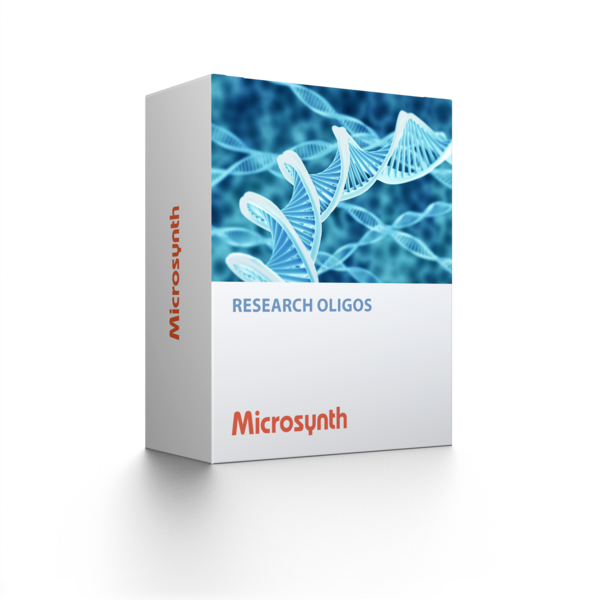 The quality and purity of NGS adapters and indexing primers are critical for the success of every next generation sequencing project. Thanks to its vast experience in the area of oligonucleotide synthesis (which extends beyond 30 years) as well as next generation sequencing (for more than 10 years), Microsynth knows exactly what the key requirements are for NGS oligos. Therefore, by choosing Microsynth, you're guaranteed to be in good hands when requesting NGS oligos only, or equally when outsourcing your entire NGS project.
Features and Benefits
High Quality
Optimized production process to ensure suitable purity and low levels of cross contamination.
Stringent quality control (online trityl monitoring and MALDI-TOF MS or analytical PAGE)
Excellent Technical Support
Our highly experienced and well-trained scientists are happy to support you.
User-friendly Online Ordering System
User-friendly online portal with a series of helpful tools (e.g. order tracking & history, convenient search and re-order option
Cost Effective
Very competitive pricing
High guaranteed yields
Convenient
Availability of current modifications (5'-Phosphate, PTO, 5-Me-dC, etc.)
Application independent of the instrument or technology
Analytical HPLC available
Certificate of Analysis available
Various delivery formats are possible (dried, liquid, tubes, 96-well plates etc.)
Possibility of outsourcing the entire NGS project (from isolation to bioinformatics)
Synthesis Scales
| | | | | |
| --- | --- | --- | --- | --- |
| Synthesis Scale | Purification | Length Restriction | Guaranteed Yield | Production Time [wd] |
| 0.2 umol | IEX-HPLC | 40 – 80 | 2 OD | 3 - 5 |
| 1.0 umol | IEX-HPLC | 40 – 80 | 6 OD | 3 - 5 |
Microsynth has established and validated a specific process for the preparation of NGS oligonucleotides, based on a rigorous HPLC purification procedure in which the elimination of cross-contamination is a top priority.
How to Order
Important: Please first contact us at Microsynth and request your offer (volume discounts are possible!)
Option 1: When ordering NGS primers, please proceed as follows:
Enter our webshop, click on DNA in the blue "DNA/RNA Synthesis" domain
Select either Normal Entry in order to type or copy/paste the desired sequence information etc. or alternatively select Upload Entry by using our convenient Excel Template (can be downloaded during ordering)
Follow the further instructions
Option 2: When ordering primers for Illumina amplicon sequencing, please proceed as follows:
Use the dedicated "Order Form_Illumina_AmpliconDeepSeq" (can be downloaded in the right column); in this context see also our application note "Amplicon Deep Sequencing")
Specify now the locus-specific sequences for your first-step PCR primers and then select your desired indexed forward and reverse primers
Enter our webshop, click on DNA in the blue "DNA/RNA Synthesis" domain and then on Upload Entry
Follow the further instructions