Back to top
Primer Walking Service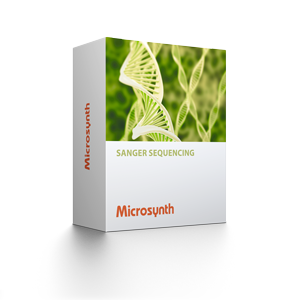 Fast and comfortable Sanger sequencing service for DNA templates longer than 1'400 bases. By sequencing from both ends, we advance about 1'600 base pairs per day.
Features and Benefits
High Quality
Option to choose single-stranded (SS) and double-stranded (DS)1 sequencing
Editing and accurate assembly of single sequences
Fast
Fast sequencing: up to 1'600 base pairs per day (even faster when a reference sequence is available)
Results are delivered Monday to Friday
Fast in-house design and synthesis of primers
Convenient
Use a Microsynth drop box in your vicinity for free shipping of samples (or ask us for another free of charge collection possibility)
Multiple sequencing reactions out of one tube
Up to 10 months storage for ordered and enclosed sequencing primers
Reporting
Delivery of electronic files such as project data sheet including sequencing strategy, text files and chromatograms for each single reaction
Free verification of an assembled sequence with the original sequence. Condition: You must send us a reference sequence. In case of PCR products, you must select double-stranded sequencing.
1 In the double-stranded Primer Walking Service both strands of your DNA sample are sequenced and compared. In this way an accuracy of at least 99.99% per base is achieved.
Applications
Our Primer Walking Service is ideally suited to support our customer's needs in following applications:
Confirm the sequence integrity of your clone or PCR products
Examine failed amplifications and incorrect restriction digest pattern
Sequence full length AAV plasmids and hard to sequence ITR regions
How to order
Procedure to use our Primer Walking Service for sequencing:
Enter our webshop
Click on Single Tube Sequencing in the green "DNA Sequencing" area
Click on the corresponding Fill Order Form under "Primer Walking - Standard Service" and follow the further instructions