Back to top
Custom Oligonucleotide Synthesis Projects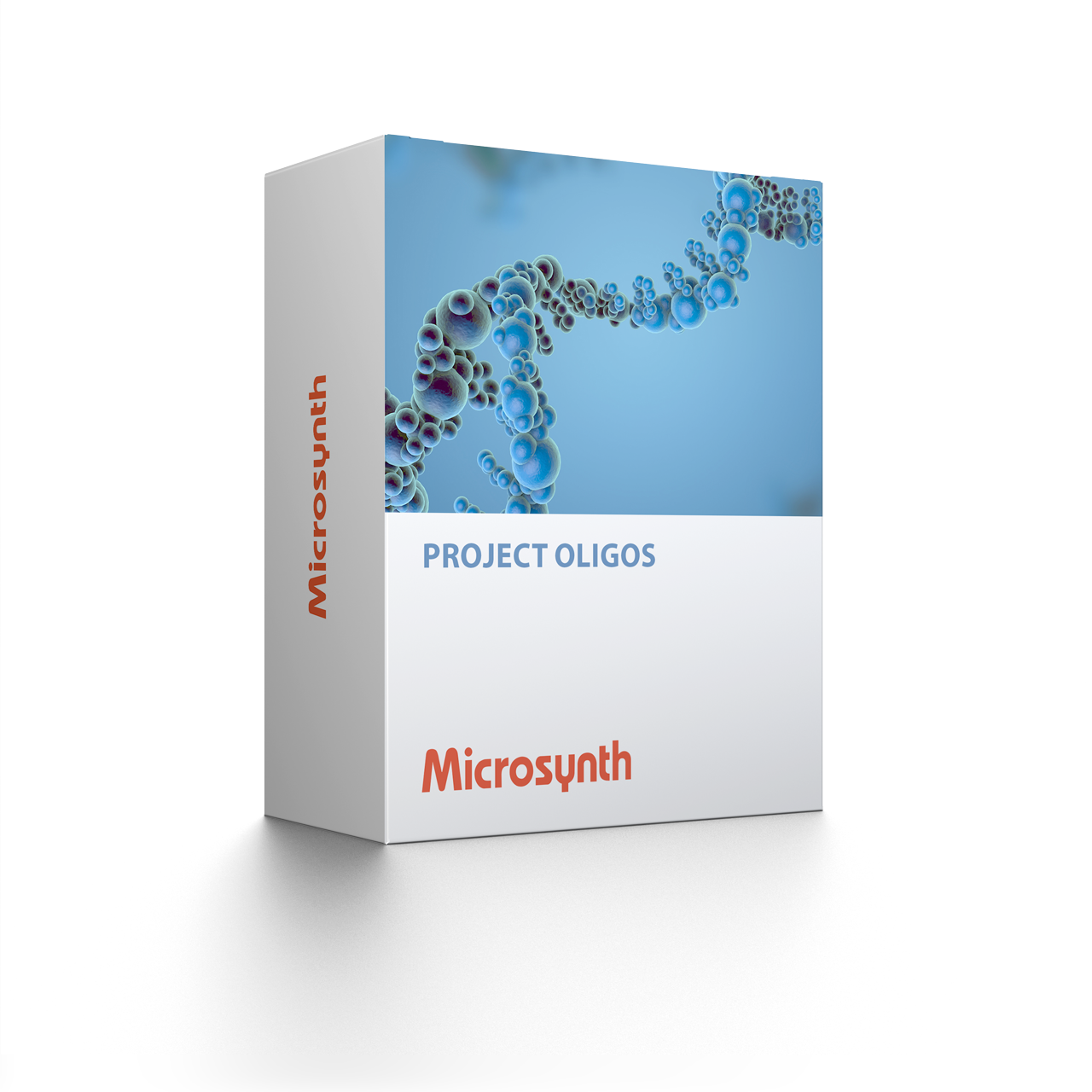 Microsynth is your trusted partner for your custom oligonucleotide projects. With our team of dedicated and experienced scientists, we are committed to meeting your specific needs and exceeding your expectations.
If your oligonucleotide needs extend beyond making just a standard web order, please get in touch to discuss your project with us. We understand that every research or commercial goal is unique, and we are here to provide you with a customized project proposal that aligns with all your objectives.
Our expertise extends to a wide range of custom oligo projects where we work closely with our customers. Our highly skilled team and state-of-the-art infrastructure will be of great assistance to you. We have the knowledge, experience and resources to provide customized solutions to meet your specific research or commercial goals.
Features and Benefits
Expertise and Platforms
Your project will be handled by oligonucleotide and process scientists with a strong background in oligonucleotide chemistry. Our scientists have worked diligently to establish and optimize the various synthesis platforms ensure your project is managed in an optimal way.
High Quality and Consistency
With over 30 years of experience in oligonucleotide production, including the synthesis of therapeutically active compounds, we guarantee quality. Our processes are continuously optimized to achieve the best quality results for your project. Microsynth is ISO 13485 certified and accredited by the Swiss Medical Institute.
Exclusive Project Management and Fast Turnaround
Our flat hierarchical structure means that project scientists are involved in every phase of your project, from start to finish. With a single point of contact, we ensure straightforward, customer-focused project management and consistent communication throughout the entire process.
Project Examples

Here are a few examples of projects in which Microsynth specializes:
Custom Building Blocks
Synthesis of oligonucleotides with custom building blocks (phosphoramidites synthesized in your lab or by an external supplier)
Complex and Highly Complex Oligonucleotides
Complex and highly complex oligonucleotides with multiple commercial or non-commercial building blocks.
Custom Mixing
Custom mixing of oligonucleotides according to established protocols.
Functional Testing and QC Release of Oligonucleotide Mixtures
Functional testing of oligonucleotides or oligonucleotide mixtures and functional QC release of oligonucleotides or oligonucleotide mixtures.
Get a Quote
When you work with Microsynth, we share our experience and knowledge, respond to your needs in a timely manner, and give you our undivided attention. Interested in discussing your contract manufacturing needs with an expert or receiving a quote? Please fill out our
contact form
.