Back to top
Therapeutic Oligonucleotides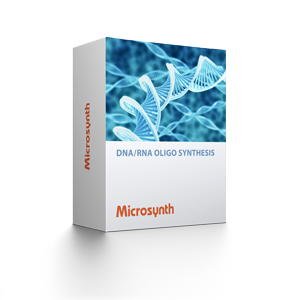 Several antisense oligonucleotide drugs have been approved by the regulatory agencies (FDA, EMEA) in the past two decades. Oligonucleotide-based therapeutics generally are a hot topic in research and development as they open the door for the treatment of a broad range of diseases that cannot be treated differently.



Know-How & Expertise
Microsynth, well known for 30 years of experience in the synthesis of modified oligonucleotides, is handling the early phase research and development projects, enabling clients to benefit from
a high level of expertise and experience in the synthesis of oligonucleotides (ASOs, gapmers, siRNAs) for drug discovery
the best approach for the chemical synthesis using a broad portfolio of modifications (e.g. LNA, MOE, GalNAc, S-cEt)
the fastest supply available, delivering products at exceptional speed
sustainable and cost-efficient setup, from infrastructure to processes and systems
fast, flexible and reliable service from quote to delivery
Service Offering
Microsynth is your ideal partner for drug discovery programes for oligonucleotides APIs. In collaboration with Bachem we can support your whole development drug development program up to commercialization.
Research & development
fast turnaround times
flexible synthesis of a broad portfolio of therapeutic oligonucleotide drug candidates
hands-on know-how in challenging and custom modifications
instant synthesis of ASO libraries for screening (ug-mg)
Get a Quote
When you collaborate with Microsynth, we share our experience and knowledge, respond to your needs in a timely manner and give you undivided attention. Interested to discuss your contract manufacturing need with an expert or to receive a quote? Then, please fill in our
contact form
.