Back to top
Microbial Resequencing and Profiling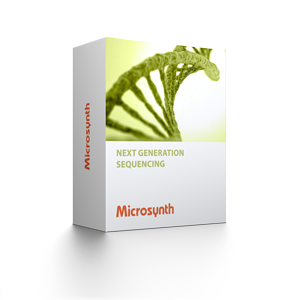 Use microbial resequencing and profiling to:
Check or validate mutations on the genome level
Validate your bacterial production stem
Characterize microbial isolates by MLST
Overview
Considerations before starting a microbial resequencing project:
Is there a reference genome?
Is there a MLST profile?
Are larger modifications expected?
May a substantial DNA contamination occur?
Let us guide you – from design to analysis
Example projects using microbial resequencing:
Detect the pathogenicity of bacterial DNA isolates by MLST
Verify/detect SNPS and InDels
Check for the specificity of an introduced mutation
Check for molecular epidemiology of putative carrier strains for virulence, serotype, toxicity factors and drug resistance
Applications related to microbial resequencing:
Amplicon metagenomics
De novo sequencing
Plasmid sequencing
Workflow
A typical workflow for a microbial resequencing and profiling project is shown in the graphic below. Please note that our highly-modular processes allow you various entry and opting out options. If you outsource your entire NGS project to Microsynth or only parts of it is up to you.
Results
Turnaround Time
Delivery of data within 20 working days upon sample receipt (includes library preparation and sequencing)
Additional 5 working days for data analysis (bioinformatics)
Express service possible on request