Back to top
Economy Run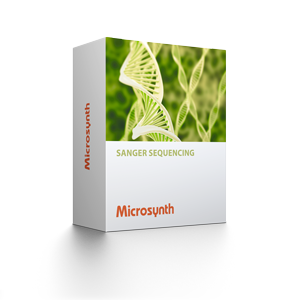 Best-in-Class Sanger sequencing service in 96-well plates for PCR products and plasmids. The Economy Run is available as a prepaid service (per plate pricing) as well as a non-prepaid service (per sample pricing). Furthermore there is a Economy Run Plus version which includes plasmid isolation from E. coli or PCR purification.
Features and Benefits
High Quality
DNA sequencing read lengths up to 1'100 bases or more in Phred20 quality
Quality assurance statements ISO/IEC 17025:2017 (STS 0429)
Fast
Rapid turnaround time: sequencing time in the laboratory down to 1 day
Results are delivered Monday to Friday
Convenient
Use a Microsynth drop box in your vicinity for free shipping of samples (or ask us for another free of charge collection possibility)
Possibility to fine-tune sequence software analysis parameters (e.g. IUPAC base calling, sequence trimming)
Up to 10 month storage for your specific sequencing primers
96-well plates and stripes are provided with the barcode labels
Choose Plus version to include PCR purification and plasmid isolation from E.coli
Environmentally-Friendly Sample Pick-Up
Your sequencing samples are predominantly shipped using environmentally-friendly transport vehicles (train, bicycle)
Cost-effective
Significant price advantage when choosing prepaid version, especially Economy Run Plus.

Up to 12 different sequencing primers per plate are added free of charge. For each additional primer, a small surcharge will be applied
User-Friendly Online Ordering System
Easy-to-use online shop with lots of useful tools
Primer management tool to define your customized primer list
Group management tool to share barcode labels and primers among group members
Technical Support
Direct access to support by experienced academic staff
Available at no charge to discuss your project, troubleshoot, and answer questions
Useful information for initial troubleshooting is provided automatically with sequencing results that are difficult to sequence
Additional Services
Following useful and complementary services can be purchased at a small extra charge to further upgrade Microsynth's Economy Run in the plate:
Plasmid isolation or PCR purification1
Return delivery of isolated plasmids to customer2
1 Only valid for the non-prepaid Economy Run version. The prepaid Economy Run Plus version does already contain this extra service whereas the prepaid Economy Run version is a sequencing only service.
2 Condition: you send us high-copy plasmids. Only one antibiotic resistance can be used within the same plate.
Following useful services can be offered on project basis:
Colony picking from agar plates into high throughput 96-well plates
Generation of glycerol stocks
Plasmid isolation at larger scales (Midi/Maxi) from selected clones
Sequencing of large DNA constructs such as BACs, cosmids and fosmids
How to Order
1. How to order labels (prepaid and non-prepaid):
Click on the desired Economy Run service and follow the further instructions
2. How to register your samples (prepaid or non-prepaid):
Enter our webshop
Click on Fill Order Form under "Economy Run" and follow the further instructions