Back to top
Oligos Delivered in 2D Barcoded Storage Tubes
When working with higher numbers of oligos, storage solutions ensuring sample traceability, sample security and optimal performance become increasingly important. Whether you need to securely store and keep track of hundreds or thousands of oligos, Microsynth can deliver your oligos in 2D barcoded storage tubes.
Overview
Microsynth offers the following services:
Delivery of oligos in tubes carrying a unique and permanently attached, laser-etched 2D barcode at the bottom of each tube
Delivery of unique data (e.g. oligo name, sequence, yield, etc.) associated with each tube as electronic file (*.txt; *.csv)
Whether the need is for a simple system for a basic lab or a sophisticated system for an automated environment, Microsynth is able to support you in implementing 2D barcode based storage solution.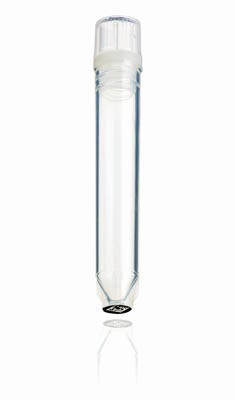 How to Order
Contact your sales manager with your ideas of implementing an optimized storage solution for your oligos and he will consult you regarding the various possibilities and pricing.