Back to top
Bioinformatics Only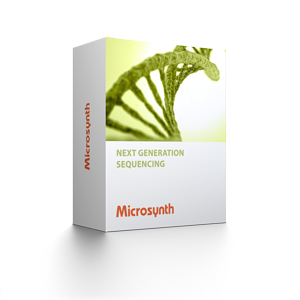 Microsynth has developed numerous bioinformatics modules to analyze and enrich NGS data. Our NGS and bioinformatics experts will guide you all the way from study design to elucidating the results if desired. Therefore, do not hesitate to contact us in case you need a professional bioinformatics service with rapid turnover time for an attractive price.
Microsynth bioinformatics services are divided into stand-alone and complementary service modules.
There are several reasons to use our Bioinformatics only service:
You want to reanalyze "old data" with up-to-date software and methods.
You want to validate an own module by an external provider.
You need to overcome bottlenecks in human resources and/or time.
Re-analyse Data with Up-to-Date Software and Methods
Good science is continuously aiming at improving the interpretation of data by using up-to-date analysis software and methods. The pace of innovation in NGS technologies and bioinformatics modules is extremely fast. Hence, analysis of NGS data in the past may have resulted in a certain level of useful information but in most cases did not reach nowadays possible potential. Prior to starting new expensive and laborious NGS experiments, it is advisable to think twice if there is a possibility to upgrade your previous data/experiment. Good examples are RNA Seq projects with "old" Illumina reads which often experience an enormous boost if reanalyzed using our differential gene expression module on current reference genomes.
Validate Your Own Module by an External Provider
You want to push your metagenomics (e.g. 16S) analysis forward? Feel free to validate your own work flow with our mock community validated metagenomics modules.
As the comparison of analysis modules is a complex field and a fair comparison is difficult, an important first step is to clearly define the expectations to the common outcome including accepted tolerances. Our experts will guide you through the whole process to ensure confidence in the results.
Overcome Bottle-necks in Manpower and Time
You have a lack of human or computational resources and/or are in need of an urgent analysis? Or you want to profit from our experience in bioinformatics and want to speed up your workflow starting from pre-analyzed data? Just let us know your interests in experimental design, outsourcing and desired timeline. Along with the analysis, you will receive a transparent report on how the analysis was conducted.